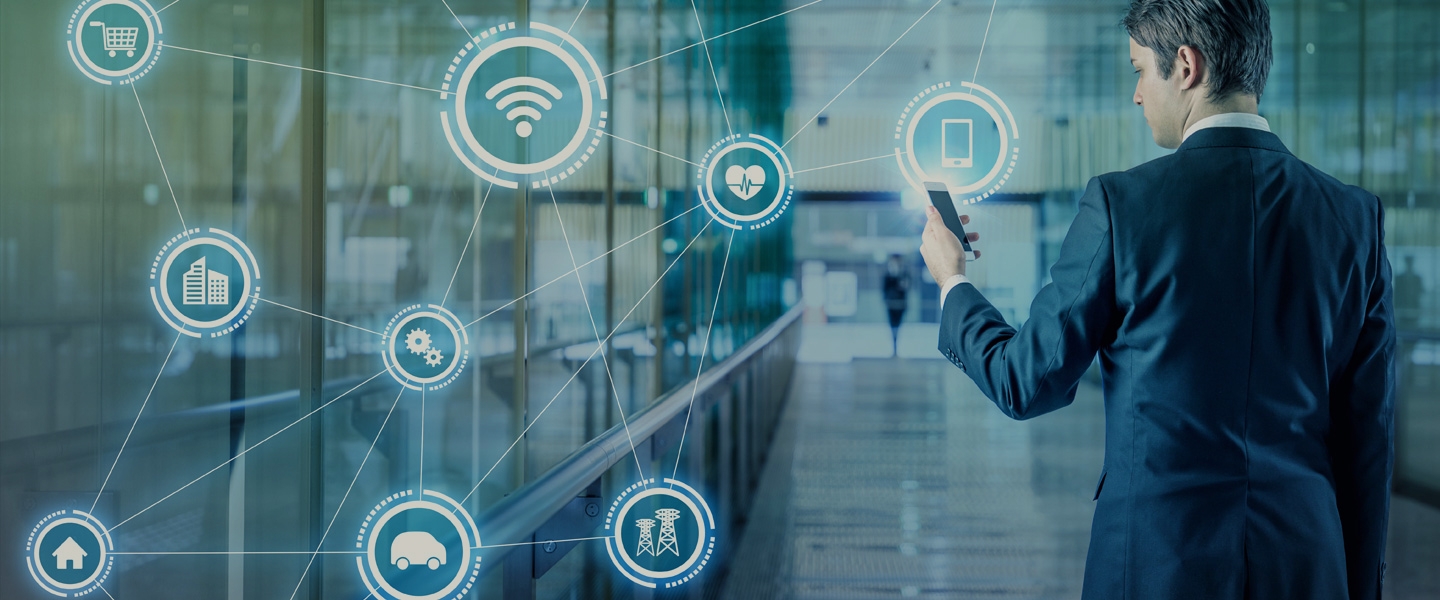 Case studies
Dijon: France's first Smart City
Bouygues Energies & Services is responsible for the design, construction, operation and maintenance of the connected control centre and all the IT solutions as well as for the public infrastructure belonging to Dijon and its metropolitan area.
140
km of fibre-optic cable rolled out
65
% reduction in energy consumption at the end of the contract
Bouygues Energies & Services will ensure overall management for the entire project, applying the full range of its expertise: smart, multi-function street lighting with Citybox®, control of road traffic, with priority for buses, urban CCTV, the safety and security of public buildings, and radiocommunications. Its subsidiary Axione, a digital-technology specialist, will roll out and operate the broadband network connecting the 24 local-authority districts of the metropolitan area.
Axione will design and deploy modernised, more reliable and innovative urban services: connected, more efficiently managed public services, and smart services that provide day-to-day benefits to inhabitants, small businesses and local start-ups, who will be encouraged to develop new activities.
Building a connected region together:
Getting more out of public infrastructure and improving its management
Improving the efficiency and coordination of municipal services
Reducing energy consumption, particularly by street lighting and public buildings
Developing new services: information, transport, Wifi, CCTV, electric mobility, lighting, smart parking
Using open data to stimulate regional development for startups and small businesses
At the heart of the project is the Urban Hypervisor, a solution that is connected to the city's public infrastructure and equipment. It gives a full overview of all assets, thereby making it possible to optimise their management and improve coordination between services. The result is more efficiency for the benefit of inhabitants and their quality of life.
Let's take a concrete example: you are in front of the Urban Hypervisor, with the control of equipment and services at your fingertips!
An accident occurs and the information is transmitted instantaneously. In just a few clicks you have access to CCTV cameras, you can control traffic lights and thus coordinate the arrival of the emergency services as well as inform local residents.
There are daily benefits for the city and its inhabitants
A connected city is a smarter one:
Broadband and radio networks connect up all municipal infrastructure
An urban hypervisor monitors and controls equipment and services 24/7 and in real time
Smart systems enhance safety and security: CCTV with image analysis, abnormal event detection, automatic bollards, fire detection, signalling, traffic monitoring, city-centre access control
Citybox transforms the power grid into a high-speed data network that supports new services: Wifi hotspots, CCTV, sound systems, real-time information
A more economical city is a more sustainable one:
CityBox provides LED, fully remote-controlled street lighting capable of adjusting in real time to the presence of pedestrians and vehicles
Public buildings and equipment can be managed more efficiently with optimised works and maintenance
Control and optimisation of energy consumption via an Energy Performance Contract
A smarter city is easier to live in:
Mobility is improved, as traffic lights give priority to buses and smart parking systems guide drivers to empty spaces.
User-friendly managed electric mobility services with Alizé charge points and app
Real-time communication with between the municipality and local residents via social apps. Inhabitants are now real players in the life of their own city!
Economic growth opportunities for small businesses and start-ups:
An Open Data platform that harvests and publishes all the region's data
A genuinely innovative ecosystem that reuses, cross-references and gets the most out of this harvested data
An Open Innovation programme where start-ups, large companies, schools and universities work together to create new services
An Open Lab in the heart of the city provides a life-sized space for experimentation
Encouraging economic development and job creation with data as the primary raw material: data is the new Eldorado!
Latest news
Find all the topics that make Bouygues Energies & Services news: projects, innovations, public and client events, partnerships, press releases ...
One of the largest photovoltaic power plants in France is being built by our teams.

Sustainability is a unifying theme and major partnerships are being established.

Our UK team has been selected by VIRTUSfor the turnkey delivery of its LONDON7

A day of interactive discussion about diversity and inclusion strategy.

Round table to discuss about national and European support for the hydrogen industry.

Project Manager Aaron Yule will lead the team in charge of transforming Ashford's lighting.

Official opening ceremony of the new North Mole thermal power plant

After 1 year of work, the connected control centre of the OnDijon project was unveiled

Because preserving health and safety is and will remain the top priority.

The Top Employers Institute acknowledges the quality of the company's working conditions and its HR policies.

Come and meet us to develop innovative energy solutions together

How is the OnDijon scheme progressing after one year ?

The results of more than 3 years of work presented at the European Utility Week

The international event on urban development.

A successful handover had been completed for Phase 1 of VIRTUS Data Centres' LONDON5 facility.



With Sun'R we have combined our skills to support Lamagistère in its energy transition.

Axione becomes the 86th member of the altnet cooperative.

Our goal : being innovative together.

We will demonstrate that it is possible to put technology at the service of well-being!

SIRO announces investment with joint venture to connect 10 towns to Its gigabit network

Smart management of public amenities will enable local authorities to improve their performance.


Mozambique faces electricity supply challenges due to limited infrastructure required to generate and evacuate power.

Signing of a new contract with Equis, the first regional developer of renewable energies

Award for centralised technical management system of Marseille's L2 bypass

The safety commission met on site and officially recommended that the building could open to the public

Delivery of 4 solar farms 100km to the north of Bangkok

New latest-generation production site for a world leader in carbon fibre manufacturing

An exemplary project combining technical challenges, energy development and local involvement